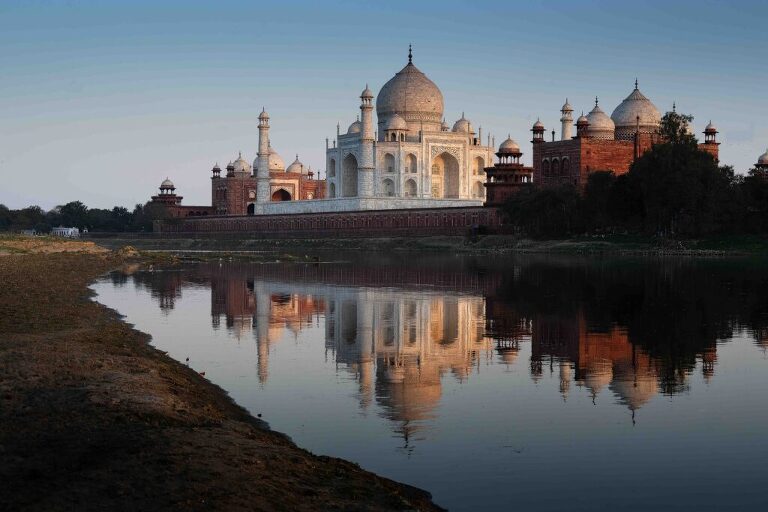 Each time Jana and I choose a destination for bucket list adventuring, one of our primary considerations is what's available to photograph there.
Some countries are known for their great landscapes, architecture, or art.  Some countries have special wildlife.  And other places may offer the best opportunity for documenting unusual (to us) cultures.
When Jana Kristin expressed a desire to spend her birthday photographing Bengal tigers in India, I'll admit to being a little skeptical.
In spite of all its glorious charms, India is not your typical wildlife photography destination.
A quick google search revealed that an Australian company (www.luminousjourneys.net) specialized in small group photo tours/workshops and was scheduled to be travelling to India on the same date as Jana's birthday.
Since the itinerary included several places that she had not visited on prior occasions, including a tiger reserve in Rajasthan, we signed up right away.
RANTHAMBORE
I tried hunting India's tigers many years ago, without much success.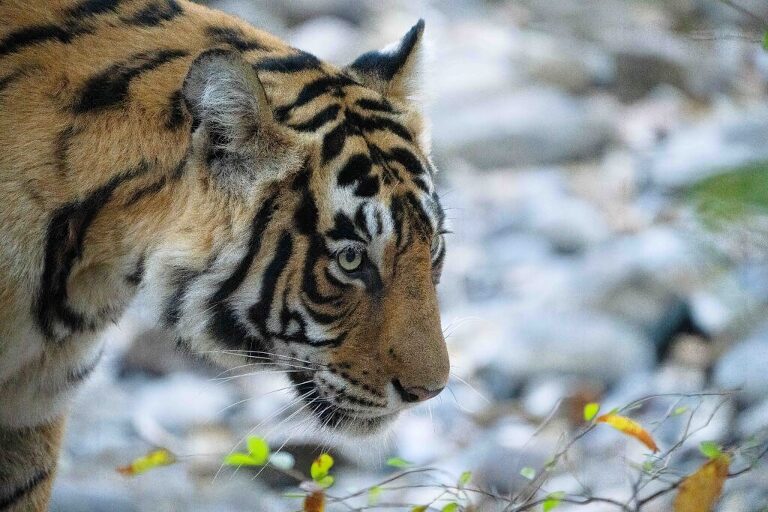 The tigers were shy, few and far between, and difficult to access.  Apparently, things had changed.
I learned that Indian conservationists had been working relentlessly over the past four decades to turn Ranthambore National Park into a well managed refuge for the wild tigers.
Its 1300 square kilometres now boast more than 80 big cats in addition to a plethora of other wildlife like deer, monkeys, birds, warthogs, and alligators.
Most species can be easily viewed from the network of narrow roads that crisscross the forest, but spotting a tiger in the sometimes-dense brush is never guaranteed.
Unlike Africa, many safaris come home empty-handed or must settle for images where the cats are partially obscured by the underbrush.
This time we were lucky.  With the help of professional guides and expert drivers we managed to see tigers on five of the six half-day safaris we undertook.  More importantly, Jana got her wish to capture some great tiger images.
I was relieved.
Now I could shelve my backup plan of taking her to the tiger exhibit at the New Delhi Zoo.
THAR DESERT
India's cities are colourful, smelly, and noisy.  Exploring without a guide is as easy as hailing a cheap tuk-tuk or pedicab and venturing into the crowds.  When traffic clogs up the roads, it's a simple matter to get out and walk.
Direct engagement with the (usually) friendly locals feels very safe.  Photographers are not just tolerated, they're often welcomed, yielding plenty of opportunities for capturing compelling "daily life" images.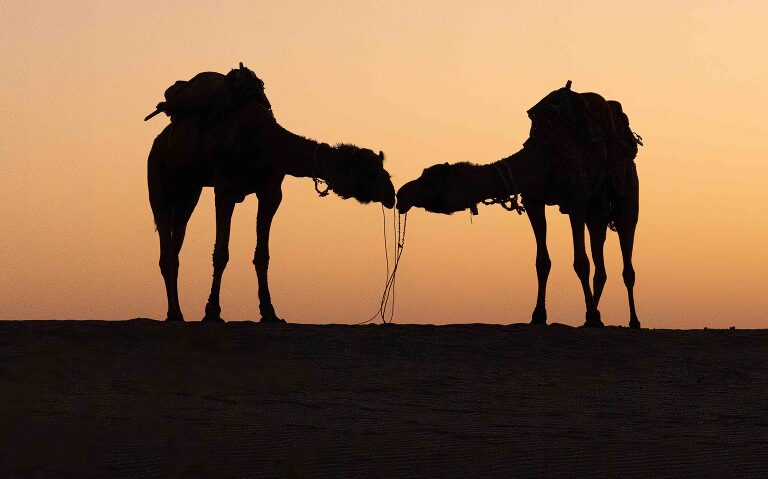 In contrast, the Thar desert in western Rajasthan feels open and endless.
A night of camel camping under the stars can be a unique addition to any Indian adventure, providing that you don't mind the lack of any "facilities".
I grew up camping, so I was used to going behind a bush when my bladder needed emptying in the daytime, and holding it till morning during the night.
Seven decades later the need for relief is both more frequent and more urgent, so I have learned to live by the rule "go when you can, not when you have to".
Because I knew that I'd have to get up sometime in the night, I recognized that my expected bleary-eyed dash for midnight relief might take a little advance planning.
Since I normally sleep naked, the plan involved stashing my jeans (or at least my BVD's) inside our small tent in a secure location where I could find them in the dark.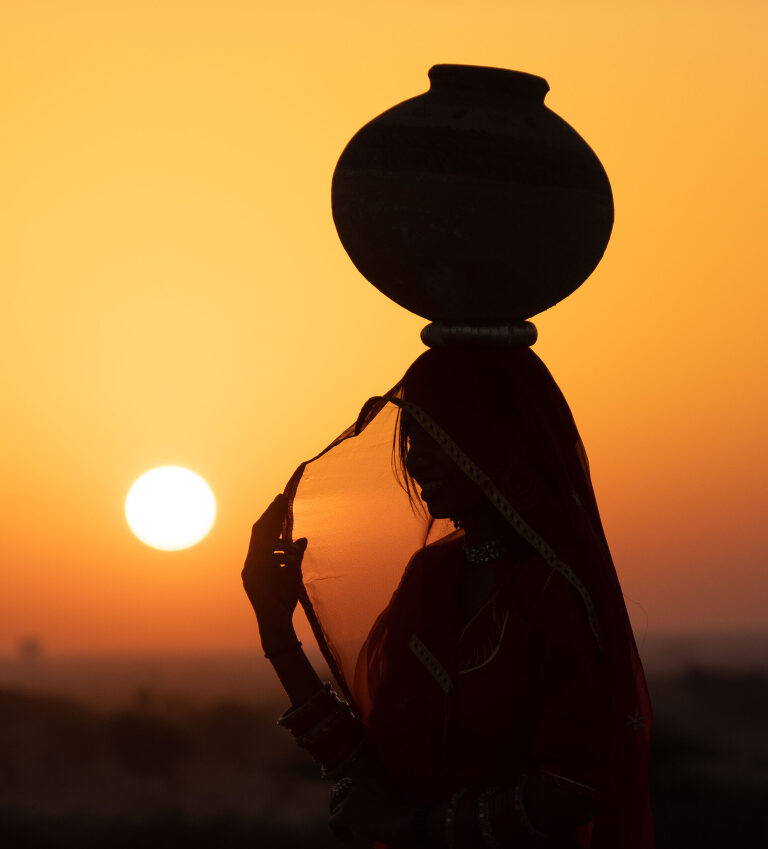 Secondly, in lieu of a bush, I had to scope out a suitable sand dune that was near enough to our tent to see in the starlight yet high enough to afford some privacy.
Lastly, I recognized that it would be unwise to follow any existing footprints on my moonlit trek, lest I rise over the crest of a dune only to find the location already occupied.
In the end (apart from a bit of a traffic jam in the dimly lit dunes) it all worked out just fine.
I slept soundlessly  on the warm desert sand.
We captured some incredible images in the extraordinary desert light at dusk and dawn.
And the inconvenience of no conveniences was but a small price to pay for the amazing photo opportunities.
VARANASI
No photo safari to northern India would be complete without a visit to the holy city of Varanasi, sometimes called the "City of Death".
It's a "must experience" destination. I use the term "experience" rather than "see" because Varanasi can easily overwhelm all the senses at the same time.
Located in Uttar Pradesh on the banks of the Ganges, the most sacred of Indian rivers, Varanasi has been a centre of trade for more than 2000 years, specializing in Banarasi silk saris, perfumes, and beautiful sculptures.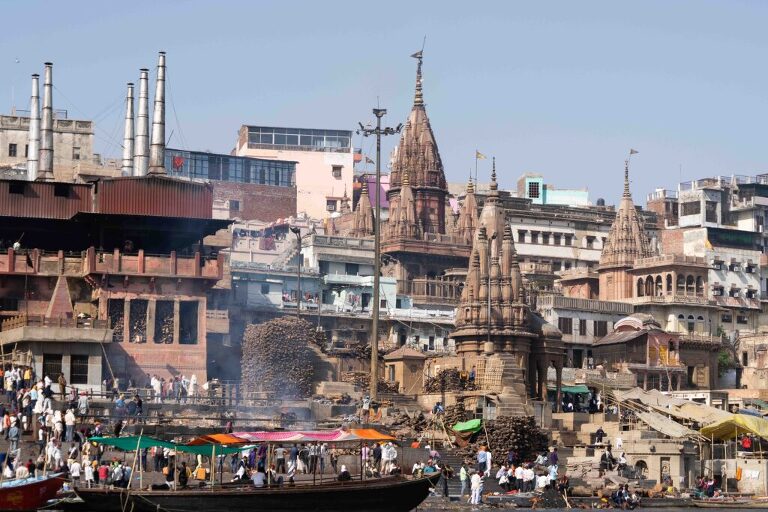 Literally thousands of ancient temples crowd the smoky shoreline, separated by busy streets and a labyrinth of alleyways so narrow that, in some places, two motorbikes can barely pass oncoming pedestrians or the cows that roam freely.
To the east of the old city the buildings give way to ancient stone steps that lead down to the riverbank.
Known as ghats, these steps provide access to the river for the more than two million visitors who make the Ganges pilgrimage each year to perform rituals and bath in its holy (but highly polluted) waters.
Hindu scriptures say that dying here and getting cremated along the banks of the holy Ganges River allow you to break the cycle of rebirth and attain salvation.
The sick and elderly come to Varanasi just for this purpose, waiting out their last days on an uncertain timetable.
The ghats serve as an open crematorium for those Hindus who get their wish.
In a grisly scene that goes on 24 hours and day, relatives carry the corpses to the smoky ghats and place them directly on stacks of wood.  The pyres burn for several hours while relatives keep watch, then the ashes are collected and scattered in the river.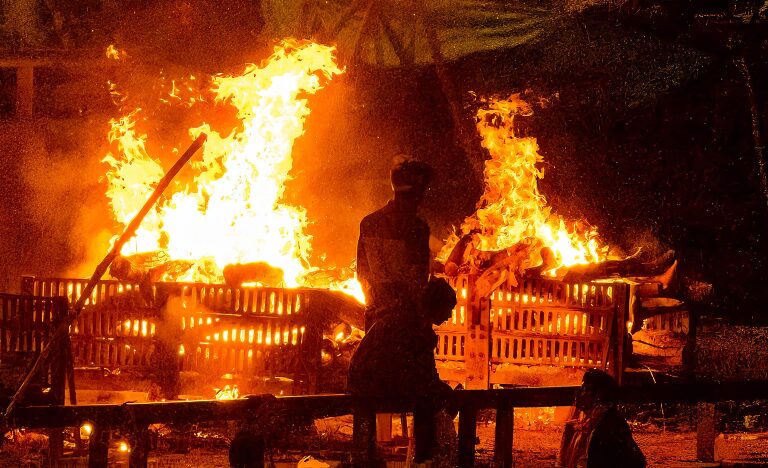 It is said that some poor families sometimes cannot afford enough wood to complete the cremation, and thus some unburnt remains may go into the river too.
Respect for the dead and the pungent smoke from burning flesh help to keep curious tourists at a respectful distance from the fires, but there is no overwhelming sense of sadness that often characterizes funerals in western cultures.
Hindus believe that when salvation is assured, death can be welcomed.
WHERE TO FROM HERE?
The world is a big place.
We haven't been everywhere yet, but it's on our list.
As we get older the time still available to us for adventure travel is diminishing.  We can't afford to return to the same place year after year.
But the City of Death has intrigued me like no other.  I'm certain there are many more compelling images of the ghats and the funeral pyres just waiting to be captured.
If we ever return to India, Varanasi will be our first stop.